ONLINE CONSULT SERVICE
PLEASE NOTE;
The Online Consult Service is available from 08:00-18:30 Monday to Friday.
All forms are triaged within 48 hours of receipt, you will receive a text message informing you of the date you will receive your telephone consultation.
Getting the Help You Need
We continue to offer services as usual and want to ensure that we meet patients' needs, in particularly, the vulnerable and those who need urgent medical care.
Most consultations are over the phone and via video. This is for everyone's safety. We will assess your situation and invite you into the practice if clinically appropriate. Appointments will be held in the best way to keep you safe from Covid.
You can also contact 111, day or night, for other urgent health advice - including if you have concerns about your Covid-19 symptoms.
Please remember that 999 and A&E are for emergencies.
Please help reduce infections, protect the NHS and keep each other safe by following the latest rules.
All PATIENTS AND VISITORS to NHS services must wear a face covering at all times. This is for your protection and the protection of our doctors and staff. Clinical staff will wear appropriate PPE especially when seeing patients face to face.
If you require medical assistance outside of these times; please see 'When we are closed' for further details.
The Royal Docks Medical Practice is situated in Beckton E6 Royal Docks area which is close to Cyprus DLR.
We are a 9 doctor practice and we are also a Teaching & Training Practice. We often have a trainee registrar doctor/FY2 doctor completing their General Practice training. We also train medical students from Barts & the Royal London Medical School.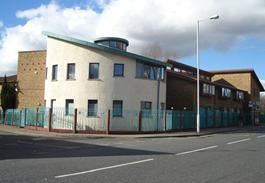 Keep up to date with the latest practice news
Newsletter
To receive future editions of the newsletter straight to your inbox sign up below.